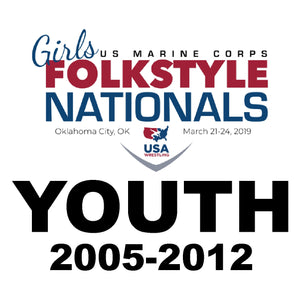 Travel fees are for the US Marine Corps Girls Folkstyle Nationals in Oklahoma City, March 23rd-24t.
Fees cover:
Transportation to/from airport and all needed for the event
Hotel for event
*Fees are PER PERSON.  So if the wrestler is traveling with a parent(s) you must pay for additional travel fees for each person.
**All wrestlers will have priority on this trip.  if space is needed to fit additional wrestlers, then adult seats will be forfeited.  all adult seats are fist come first served but not guaranteed.