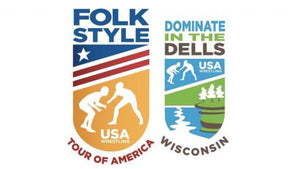 Fees are all inclusive for wrestlers traveling alone with team.
Included with fees: Ground transportation, hotel, food and individual tournament fees included.

deposits are due 2/19/2021
final payments are due 3/5/2021
All wrestlers traveling solo with the team will share rooms/beds with other wrestlers.
*If you are a parent or adult 25+ years of age that would like to travel with the team under our accommodations the following guidelines must be met and understood:
Must have a current USAW Wrestling Leader card
Must have up to date Safe Sport certification completed
If the above guidelines are not met, the parent/adult must make their own travel, hotel, and ground transportation arrangements.
*Limited number of parent spots available.  They are on a first come first served basis.
**Parents that travel with their wrestlers will be responsible for their wrestlers meals (discounted fees will apply).
***If you are a male parent traveling with the team, you are required to cover the cost of an entire room for yourself and your wrestler.  Please reach out for details and pricing.  Thank you.
****ALL DEPOSITS AND/OR PAID FEES ARE NON REFUNDABLE.  DEPOSITS WILL BE APPLIED TO REPLACEMENT WRESTLER'S TRAVEL FEES.